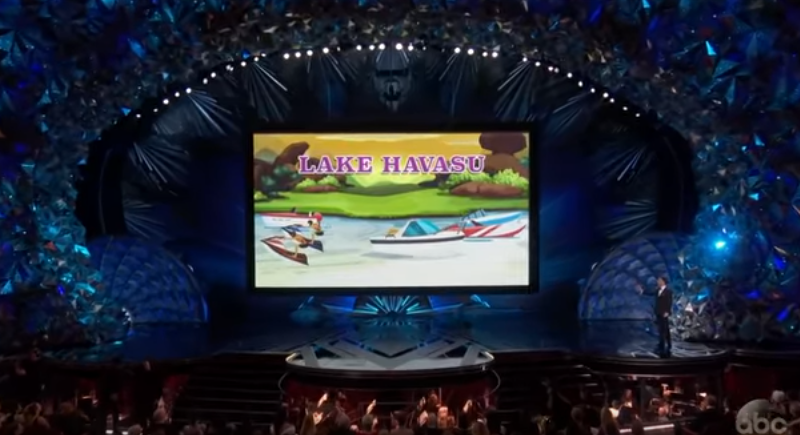 By now, everyone has seen that famous Oscar clip of Jimmy Kimmel promoting the wonderful city of Lake Havasu!
It was all in good fun, but it got us thinking about how if they gave out Oscars for best cities, Havasu would win every time! Here are some of the reasons why we think Lake Havasu City is Oscar worthy:
- The Beautiful Colorado River
- The World Famous London Bridge
- So Many Outdoor Recreational Activities
- An Amazing Community
- 300 Days Of Sunshie
- The Mildest Winters In America!
Do you love Lake Havasu as much as we do? Comment below and let us know why you think Havasu is an Oscar worthy city!
Want to find out more about Lake Havasu? Click Here!
Looking to move to Lake Havasu? Check out some of our amazing homes Here!
Cherie Mitchell is an Agent with Grand Island Realty and can be reached at 928-713-4487